84 West Building Corporation was established in 2001 and is a general contractor offering residential and commercial construction services focusing primarily on new construction and major renovations in the Franklin County area.  Our mission is to maintain the highest level of integrity, honesty and fairness in our relationship with our suppliers, subcontractors, professional associates and customers, and to perform for our customers the highest level of quality construction services at a fair price and competitive price.
We will provide a professional approach to construction projects which meet budget and schedule goals. Contact us today to schedule your consultation.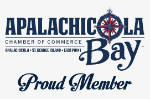 The owner, Mark Carrell, has been a licensed General Contractor in the State of Florida since 1991.  Mark has managed multi-million dollar construction projects throughout the southeast from schools and irradiation facilities to Ripley's Sea Aquarium in Myrtle Beach, South Carolina and a $20 multi-million dollar addition/renovation of the Tallahassee/Leon County Civic Center. He and his wife Kelley have lived on St. George Island, Florida for 15 years.